Last year, we reported on a project that benefited the blind. New York 3DPhotoworks used 3D printers to print out the famous museums, so that blind people can experience them with their fingers.

But now, there are more and more attempts to enter the blind life with 3D printing technology. Recently, the University of Colorado Boulder used 3D printing technology to make a series of children's literature masterpieces into tactile picture books.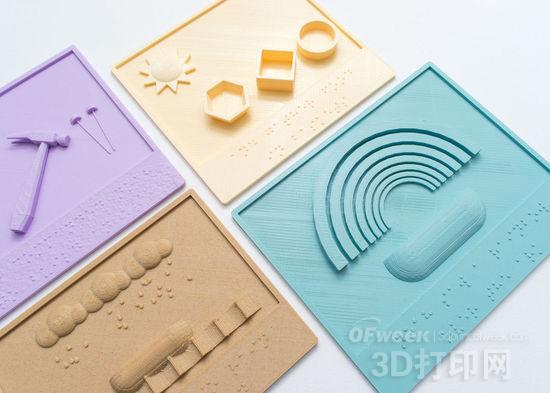 Tom Yeh, a professor of computer science at the University of Colorado at Boulder, notes that traditional publishing methods are no longer sufficient for the needs of visually impaired children, and that the tactile picture book project he led is tailored for this group. solution.

"My main idea is to replace 2D with 3D, which is more suitable for children," Professor Tom Yeh said. "Our team is using information and mathematics to provide a solution for parents, teachers and 3D printing technology to print a variety of picture books."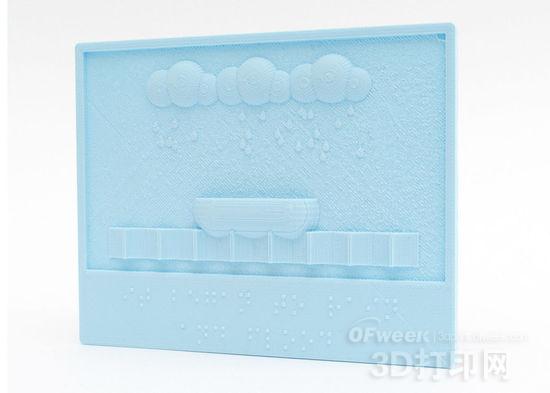 The story on each page of the book consists of a three-dimensional image and a Braille text description at the end of the page. Currently, Professor Tom Yeh's team has published children's books including The Very Hungry Caterpilla, Noah's Ark, and some intellectual game books and map atlases.

"The process of designing these tactile picture books is an exciting and exciting experience for me," said Caleb Hsu, a student at Boulder, who said that Noah's Ark was his project. "Especially the teacher's concern about the individual needs of each visually impaired child has deeply touched me. I need to give up some of my daily work, but it's better than designing the beautiful and interesting works that attract people's attention. Begin to learn to consider the needs of others. For those who use the hand to perceive the world, what kind of design can help them, and it is also educational."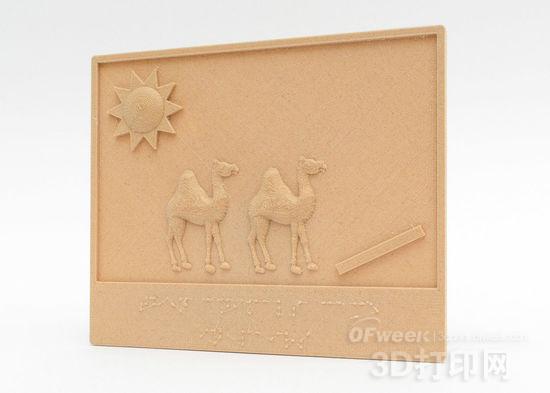 Currently, Professor Tom Yeh's team has uploaded the open source digital files of these picture books to the "Tactile Picture Books" online library, allowing any user to use the project for free using 3D printing technology.

Glazed pots are pottery pots that have been glazed. The pottery pots that have been glazed combine the advantages of clay pots and plastic pots. The surface will look smoother, the color will be more gorgeous, and then it will look more attractive.



The glazed pottery pots, also called glazed pots, are relatively heavy and not easy to tip over, but they are also difficult to move. They will also crack in a frosty environment. They are breathable and drainable. They are not as good as pots.

Glazed flower pots have poor air permeability, but they are beautiful in appearance and have a variety of choices.


Porcelain basins come in various styles and colors, so there are a lot of them circulating on the market. However, one of the biggest disadvantages of porcelain basins is that they are not breathable. Therefore, when choosing a porcelain basin, you should choose a hole punched at the bottom, and it is best to install a vent pipe.


Glazed Ceramic Pots,Glazed Pots,Glazed Outdoor Pots,Glazed Pottery Pots

Wuxi Shute Ceramic Products Co., Ltd. , https://www.stflowerpot.com