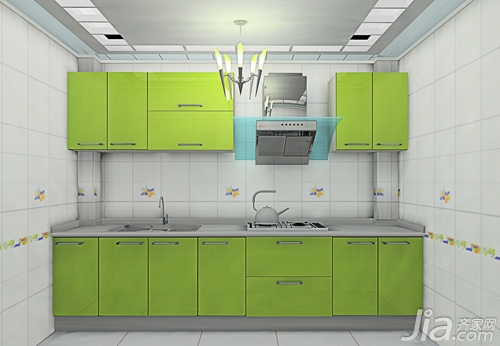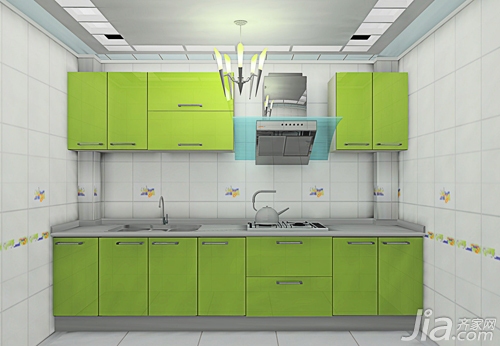 Slotted cabinet design

1. Straight-line cabinet design: All electrical appliances and cabinets are placed along a wall, and the work is carried out in a straight line. This compact and effective narrow cabinet design is suitable for small and medium families or houses where only one person works in the kitchen at a time. If you use this design in a large kitchen, it may cause too much distance between different functions. You can consider using double-row wall cabinets or adding high wall cabinets to maximize the use of wall space.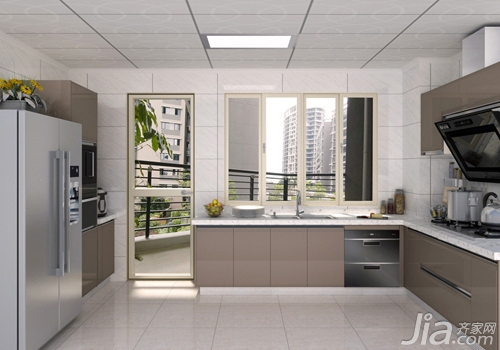 L-shaped cabinet design

2. L-shaped cabinet design, don't look at it just one more corner, using the turning point on this cabinet can add a lot of fun to the life of the kitchen and realize many new functions. It is a practical cabinet design and the most common cabinet design, ideal for small spaces. By dividing the working area between two walls connected in this way, an ideal working triangle can be obtained. Stoves, sinks, disinfection cabinets and refrigerators, there is an operating surface between each workstation to prevent splashing and overcrowding.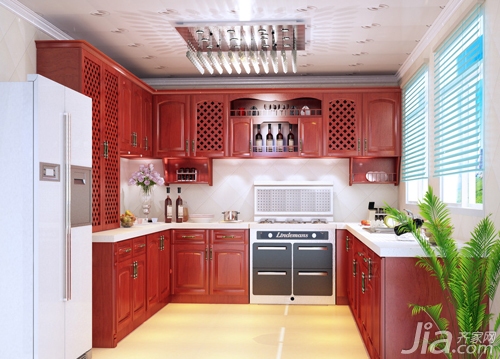 U-shaped cabinet design

3. U-shaped cabinet design, which is the most popular abroad, generally requires a large kitchen area. U-shaped cabinets are also the most practical in use. U-shaped cabinets are convenient for accessing each item, which can maximize the use of space for cooking and storage, and two people can easily work in the kitchen at the same time. But the U-shaped cabinet design is only suitable for large kitchens. Avoid cross setting of the operation surface, so that the two can work comfortably at the same time without collision. There must be a distance of at least 120cm between the two rows of opposite cabinets to ensure sufficient space.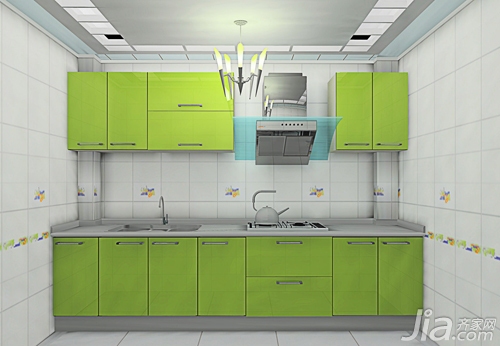 Island cabinet design

4. Island cabinet design, cabinet island refers to a separate operation area independent of the cabinet, with a cabinet under it. The cabinet island is only suitable for open kitchens, and its biggest role in modern decoration is to separate the kitchen from other spaces.

Island-style cabinets have more countertops and storage space, so that multiple people can work in the kitchen at the same time. If necessary, a sink or oven / hob can also be installed on the kitchen island. Before deciding, first check whether it is possible to connect the pipes, circuits and ventilation pipes of the cabinet island range hood, and ensure that there is an operation surface between the stove and the sink.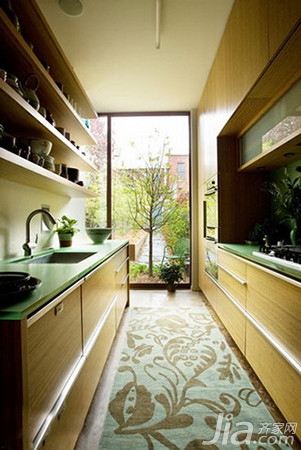 Two-shaped cabinet design

5. The two-shaped cabinet design, also known as the corridor kitchen, is to establish two rows of work and storage areas along two opposite walls. If food preparation is the focus of kitchen work, then this design is a major advantage. Corridor kitchens don't need a lot of space, just have doors or windows at the end of the kitchen.

When designing, it should be noted that the distance between the two rows of cabinets must be at least 120cm to ensure that there is enough space to open the cabinet doors. For narrow spaces, you can choose a cabinet with a depth of 60 cm on one side and a cabinet with a depth of 35 cm on the other side.

Recommended reading:

Recommended for small kitchens of European style cabinets

How is the price of Wo Le cabinets?

5 star products recommended by Piano cabinets

Cabinet design guidelines Basic principles of cabinet design

10 sets of simple cabinet renderings worth your repeated appreciation

European style solid wood cabinet Heidelberg reproduces European classics

6 sets of one-line cabinet renderings

An excellent choice for long and narrow kitchens 9 types of L-shaped cabinet designs

What, the decoration still uses his own money? ! The Qi family is decorated in installments, with an ultra-low annual interest rate of 3.55% and a maximum loan of 1 million. Apply now to enjoy the discount

If you are interested in brand cooperation, content cooperation, and advertising of this website, please send an email to :.

Overall cabinet cabinet villa design space European door price kitchen renderings door renderings open kitchen wall cabinet decoration renderings corridor decoration renderings partition decoration renderings small kitchen decoration renderings decoration partition open kitchen decoration renderings European decoration renderings Cabinet door cabinet door partition cabinet home cabinet wall cabinet door kitchen cabinet door partition door wall cabinet cabinet door

Stainless Steel Cart,Stainless Steel Pot Cart,Kitchen Stainless Steel Trolley,Buffet Dish Trolley

Jiangmen T2grand Stainless Steel Kitchenware Factory , https://www.yapamit.com